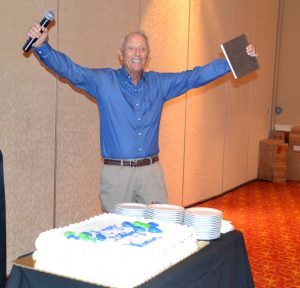 Since Pro Chem began in 1969, we have been committed to maintaining the highest degree of professionalism, integrity and financial success. We are very proud of the reputation we have built over the years and are committed to consistently conducting business fairly and ethically and always following the Golden Rule: the basic principle which teaches that you should treat others as you would wish to be treated.
Though we are profit-focused, we never want to sacrifice our core values, as we value people over profits. We fully expect all of our employees to adopt and embrace those very same values which have been the foundation of our company for nearly five decades.
We have built our company with an informal family culture and though we continue to grow, we diligently strive to preserve that small-company, close-knit feeling. There are a few layers of management which allows the owners to stay in touch with every worker and to personally guide the direction of the business. And the personal touch goes both ways, allowing employees the freedom to directly communicate with the owners about complaints and suggestions. Quick two-way communication leaves employees feeling like they have been heard and that their opinion matters. In short, we believe that valued and happy employees are more caring, loyal and productive employees, which translates into happier and more satisfied customers.
We are 100% committed to making Pro Chem a company with great products, exceptional service as well as a fun place to work.